History of the Stewarts
| Castles and Buildings
If you are a Stewart Society Member please login above to view all of the items in this section. If you want general information on how to research your ancestors and some helpful links - please look in background information.
If you have a specific question you can contact our archivist.
Castle Stuart (2:479-483)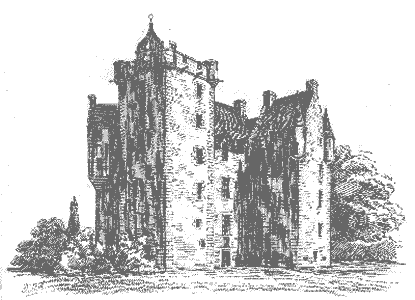 Castle Stuart keep of the Earl of Moray
Petty Parish, Inverness-shire
The original portion of Castle Stuart (not to be confused with Castle Stewart in the south west ), was built at the end of the reign of James VI, during the five years from 1621 to 1625. Close to the site of the Battle of Culloden, it was one of the keeps of the Earl of Moray, whose main residence and stronghold was at Darnaway Castle in Moray
The land the castle was built on was granted to James Stewart, 1st Earl of Moray by his half-sister, Mary, Queen of Scots, following her return to Scotland in 1561.The successive murders of Stewart and his son-in-law, James Stewart, 2nd Earl of Moray, meant that the castle was finally completed by his grandson, James Stuart, 3rd Earl of Moray.
Though the castle fell into disuse during the Wars of the Three Kingdoms in 1640s. The castle lay derelict for 300 years before being restored; it is currently used as a luxury hotel.