Latest News
Discovering Georgian Jamaica: a talk by Douglas Blain
7pm on the 19 November 2015 at the English-Speaking Union, London
Bannockburn Genetic Genealogy Project
Using traditional genealogy, historical context and DNA analysis The University of Strathclyde provided some very interesting results relating to individuals who share the same common ancestor - including Walter, the High Steward. Read more about the Bannockburn Genetic Genealogy Project and how to go about your own DNA test.
The project is particularly interested in documented descedants of Robert II, Robert III, James II & James V who would be interested in taking a DNA test . More information on on what to do in The Stewarts 2015.
Have you got an hour a month to spare to help the society?
Volunteers needed. All sorts of work available from office work, to answering queries and research. Training and tea available. Contact the secretary if interested.
The Gordon Stewart Memorial Competition
Well done to all the entrants. But we do have a winner - David Samson who played his winning composition at the Gathering after flying all the way from New Jersey to do so.Congratulatons, David.
His composition will be published in the magazine in 2016.
There will be a fiddle composition competition in 2017.
St Andrew's Stewart Bursars 2014/15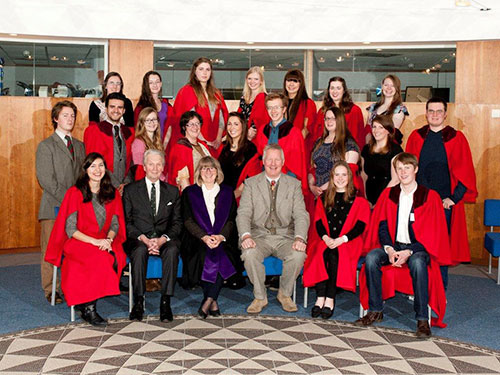 The St Andrew's Bursars with Lachlan Stewart, President, Lorna Milne. Vice Principal, St Andrews, & Lord Stewart.
The Stewart Society Benevolent Fund supports Stewart students at St Andrew's University with a small grant each year. These are the bursars from this academic year..
Small grants may be available for Stewart students at other universities as well seeking to further their studies through travel or other means.
Please apply for further details to the Secretary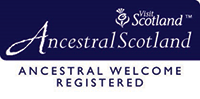 Events
The next Council Meeting
The next meeting of the Council of the Stewart Society will be on the 11th April 2016 at 5.30pm at 53 George St, Edinburgh
2015 Stewart Gathering 21-23 August
Thank you all the Stewarts, families and friends who attended a magical couple of days in the Highlands. Pictures to follow very soon.
If you attended this year's Gathering and have not yet filled out an evaluation form then I would be very grateful if you would please get in touch and complete one. It would be very much appreciated.
The Stewart Gathering 2016
The Gathering will be in Aubigny sur Nere in France on the 9/10th July to coincide with the Fete Franco-Ecossaises. A place with long associations with the Stewarts. More information on dates and prices in the next few weeks.
If you are interested and want more information. Email the Secretary.

The Stewart Society Library
The Society has an extensive library of books, artefacts and papers related to the Stuarts/Stewarts and Scottish history as well as genelogical research at our offices in George St, Edinburgh.
We would be very happy to see you here and the library is available to any member by appointment with the Secretary by email or call 0131 220 4512
Useful Links
Looking for your Stewart ancestors? Try these links first.
Want to know more about the history of tartan?