Latest News
Bannockburn Dinner and Ceilidh
For Stewart Society members and guests on Saturday 28th June at Anta, 119 George St , Edinburgh. Music from Feis Ross.
Book using the form that came with your Stewart Society newsletter or book online. More details and extra booking forms available from the Secretary or call 44 (0)131 220 4512
Bannockburn Live 27-28th June 2014, Stirling
The Society will be attending this unique and exciting event. Bannockburn Live is a two day event for all, on Saturday 28 and Sunday 29 June 2014 from 10am - 7pm.  This Homecoming Scotland 2014 signature event will immerse you in history and culture, commemorating the 700th anniversary of the Battle of Bannockburn and celebrating the best of Scottish traditional and contemporary music, food and drink and more. We look forward to welcoming many of our members and potential members there.
Please book your tickets here Bannockburn Live
Aubigny-sur-Nere 9th - 15th July 2014
hosts an annual festival celebrating the Auld Alliance between Scotland and France. This
year for the first time the Clan Maclean Association of England and Wales, is linking up with the Clan Maclean Association of France to join the celebrations. Given the ancient history of the Stewarts with Aubigny for about 400 years from 1422; we thought some of you might be interested in joining them for the weekend. The programme is quite loose with members making their own travel and accommodation arrangements and the party meeting for meals and some visits.
To register your interest and for more information: please contact
Alison Tottenham
Hon. Secretary, Clan Maclean Association of England and Wales
6 Laburnum Close
Honiton
Devon EX14 2YJ
United Kingdom
Telephone 01404 41644 E-mail cmaew@maclean.org
Mary Shaw Stewart - First Aid Africa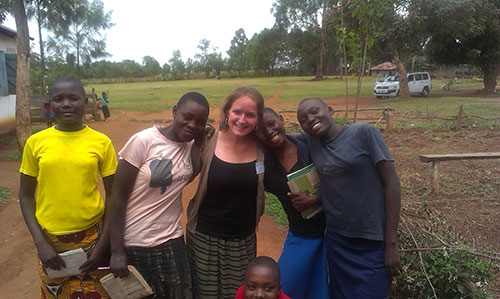 Mary Shaw Stewart, who received support from the Benevolent Fund to be part of a small team on an expedition to Kenya with the charity 'First Aid Africa'. It is a Scottish based, UK run charity providing First Aid training in rural communities in Tanzania, Kenya, Malawi, & Uganda. Mary has written an article about her time in Kenya for the newsletter.
If you are a Stewart/Stuart student and wish to apply for funding from the Benevolent Fund. Then please contact the Secretary.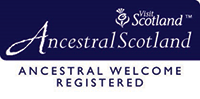 Events
The next Council Meeting
The next meeting of the Council of the Stewart Society will be on Friday 22nd August at Ballone Castle, nr Tain, Easter Ross.
Come home to the Highlands
2014 Stewart Gathering - 22-24th August 2014
We invite all Stewarts to a Stewart Gathering in the Highlands at Ballone Castle, Tain, Ross.
The Society will hold it's AGM on Friday evening with an informal reception and dinner with the President that evening.
On Saturday morning ,Isobel Henderson author of the Art of the Picts will lead us on a visit to the Pictish Stones at Easter Ross .
In the afternoon there will be a Stewart Highland Games - can you do the 5K run or toss the wellie?
In the evening a ceilidh and dinner at beautiful Ballone Castle, Tain, Ross.
On Sunday, a service at the Collegiate Church in Tain with music from James Ross of Coronach
Book online. Bring your family (special family and young people's tickets available)- email: the Secretary or call 44 (0)131 220 4512 or complete the form that came with your newsletter.
Accommodation: The Society has a list of possible accommodation locally or why not camp in the Ballone woods? If you are interested contact the office for more details.
The Stewart Society Library
The Society has an extensive library of books related to the Stuarts/Stewarts and Scottish history as well as genelogical research at our offices in George St, Edinburgh. It is available to any member by appointment with the Secretary.