History of the Stewarts
| Battles and Historic Events
If you are a Stewart Society Member please login above to view all of the items in this section. If you want general information on how to research your ancestors and some helpful links - please look in background information.
If you have a specific question you can contact our archivist.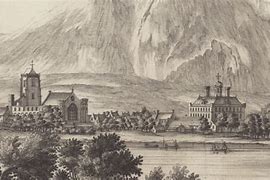 Dunkeld is an incredibly significant battle in the history of 17th century Scotland, occurring at a time when King ´s position as king was still shaky and just after the Jacobite victory at Killiecrankie. If the Jacobites had won at Dunkeld, they would have been able to advance on a poorly defended and strongly Jacobite Perth and subsequently continue to Stirling, a situation for which the Privy Council had already made preparations to flee should it have happened.
The Cameronian´s defence of the town under Lieutenant-Colonel William Cleland´s command prevented the Jacobites advancing any further south and turned the tide of a Rising which had thus far gone badly for the Government into one of increasing difficulty for the Jacobites, whose numbers dwindle drastically after Dunkeld and who essentially cease to present the threat they had after Killiecrankie, confined to skirmishing and minor actions in the Highlands until finally being defeated at Cromdale in May 1690.
Dunkeld was not protected by a town wall, so Cleland ordered his troops to take up defensive positions in the cathedral, which was surrounded by an enclosing wall, and the nearby mansion of the Marquess of Atholl. After a long and bitter struggle, which saw much of the town burned to the ground, the Jacobites withdrew, leaving the Williamite force the surprised victors.