History of the Stewarts
| Battles and Historic Events
If you are a Stewart Society Member please login above to view all of the items in this section. If you want general information on how to research your ancestors and some helpful links - please look in background information.
If you have a specific question you can contact our archivist.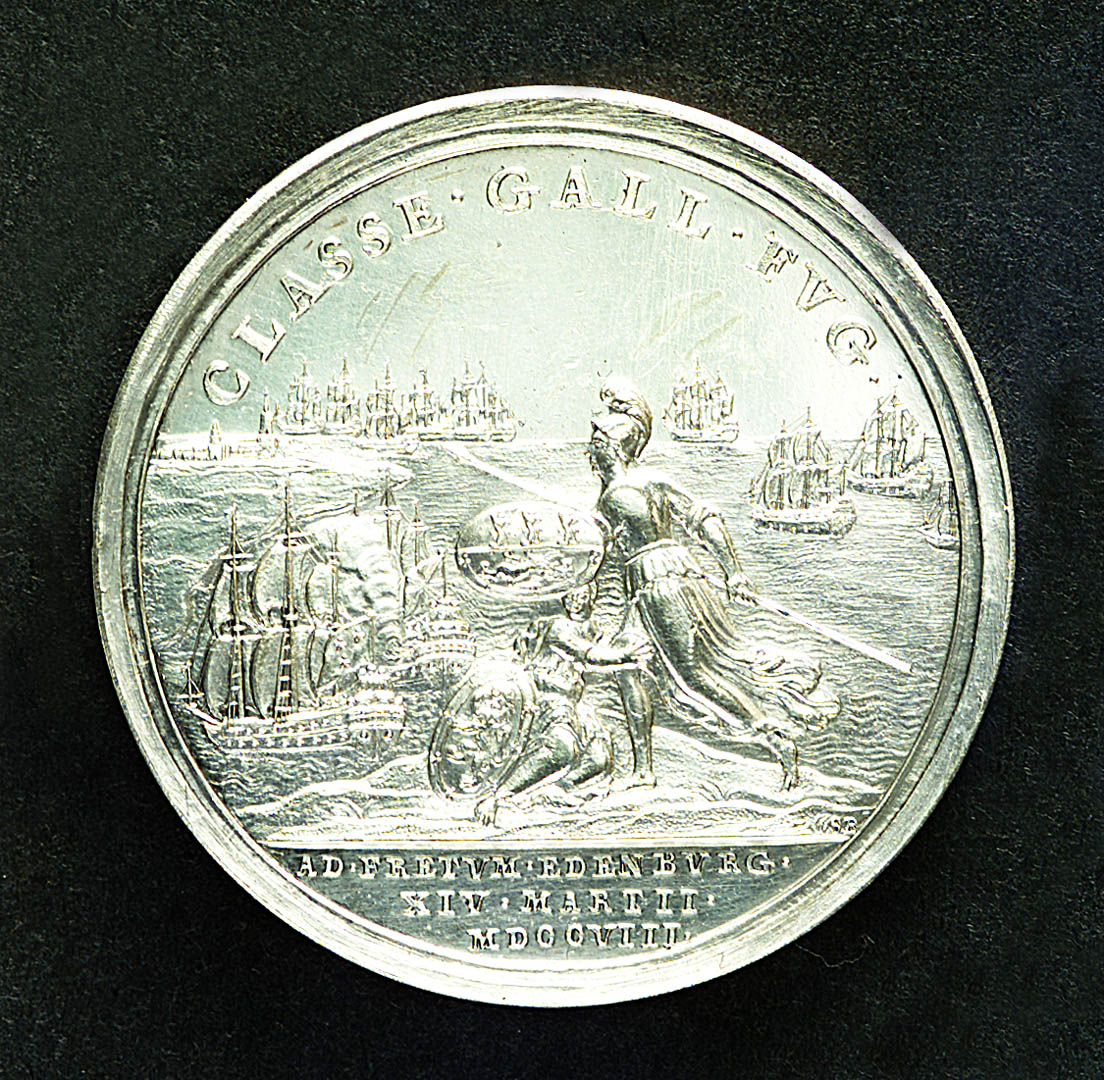 Medal commerating the attempted invasion of 1708 from National Maritime Museum, Greenwich, London'
After a brief peace, the outbreak of the War of the Spanish Succession in 1701 renewed French support for the Jacobites. On the 6th March, 1708 King James VIII and III or the old Pretender, depending on where your sympathies lay, sailed from Dunkirk with 6000 French troops in nearly 30 ships of the French navy. The French king was prepared to finance this attempt since he felt that even unsuccessful invasion would distract the British government´s army and resources from Flanders where they were fighting. James planned to make an appeal as king of Scots if he had landed
The abortive 1708 rising was dogged with bad luck, however, and possible sabotage. The invasion fleet arrived late in the Firth of Forth on the 14th March to find the Royal Navy waiting for them. The French commander refused to put James ashore ignoring his pleas. The British pursued the French fleet and made them retreat round the north of Scotland, losing ships and most of their men in shipwrecks on the way back to Dunkirk.
More information about the medal can be found at http://collections.rmg.co.uk/collections/objects/38295.html