History of the Stewarts
| Castles and Buildings
If you are a Stewart Society Member please login above to view all of the items in this section. If you want general information on how to research your ancestors and some helpful links - please look in background information.
If you have a specific question you can contact our archivist.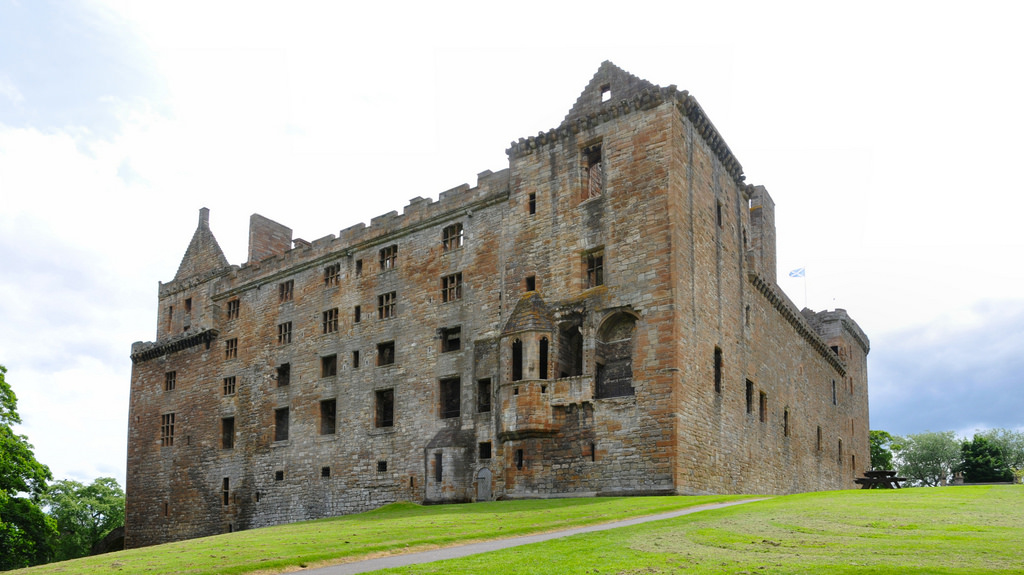 Linlithgow Palace - A Favourite Stewart home
Linlithgow Palace is situated in the royal burgh of Linlithgow, a town 15 miles to the west of Edinburgh. A royal manor existed on the site since the 12th century, but the current building was a result of James I's rebuilding project to turn the residence into a grand palace after 1424 when Linlithgow was partially destroyed in a great fire. Significant additions were to be added by James, III, IV and V the last of whom was born in the palace in 1512. Mary Queen of Scots was born in the palace in 1542 occasionally staying there throughout her reign.

After the union of crowns in 1603 the palace was used only infrequently resulting in the old North range collapsing in 1607, but James VI had it rebuilt between 1618-1622 whilst he remained in England. The only reigning monarch to reside their however after the rebuild was Charles I for one night in 1633.

In 1745 Bonnie Prince Charlie visited the palace on his march south but did not stay overnight. During this campaign the Duke of Cumberland's army destroyed most of the palace buildings by burning them in 1746. However, the palace has been actively conserved since the 19th century with it now being in the hands of historic Scotland.

More recently in 2012 the palace was used to hold Chanel's tenth Métiers d'Art show with a collection designed by Karl Lagerfeld using tartan fabrics on display. In the summer of 2014 and 2015 a music festival called 'Party at the Palace' took place in the palace grounds known as the Peel. Acts such as the Proclaimers and Deacon Blue were amongst the performers.