History of the Stewarts
| Castles and Buildings
If you are a Stewart Society Member please login above to view all of the items in this section. If you want general information on how to research your ancestors and some helpful links - please look in background information.
If you have a specific question you can contact our archivist.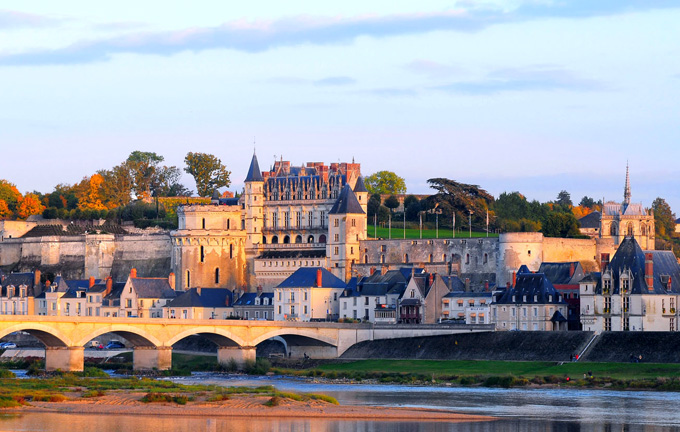 Amboise, on the Loire, near Tours
Amboise has an ancient history and is said to date back to Julius Caesar. It was enlarged considerably by Louis XI and Charles VIII in the 1400s, and Francis I spent much of his childhood here.
Mary was the victim of a murder plot probably instigated by the Earl of Lennox, here in April 1551 involving a dish of frittered pears, Mary´s favourite. Robert Stewart, the conspirator was a former mercenary, was caught eventually and sent back to France where he was executed.
In March 1560, a plot to kidnap and overthrow Francis II led to an all out attack on Amboise. On 17 March 1560, the conspirators, led by Godefroy de Barry, seigneur de La Renaudie, attempted to storm the Château. Though the court was thrown into panic, the plotters´ forces were easily defeated. During this period the Royal authorities began to make arrests, and on a number of occasions small bands of the plotters were discovered and defeated. Renaudie, caught on 19 March, was drawn and quartered and his flesh displayed at the gates of the town. In the presence of King and Queen, La Renaudie´s followers - around 1200 were also killed and their corpses hung on iron hooks on the façade of the Château and from nearby trees; others were drowned in the Loire or exposed to the fury of the townspeople of Amboise.