History of the Stewarts
| Historical Objects
If you are a Stewart Society Member please login above to view all of the items in this section. If you want general information on how to research your ancestors and some helpful links - please look in background information.
If you have a specific question you can contact our archivist.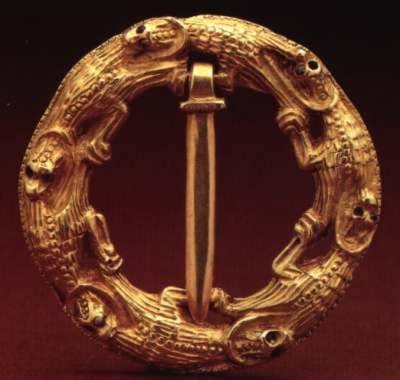 Belonging to the Bannatynes of Kames and dating from about the year 1300. It is composed of a circle of wyverns (dragons without wings) in which each devours the tail of the wyvern in front and is in turn devoured by the wyvern behind.
Linked with the Bute mazer, it was preserved by the family of Bannatyne of Kames and may also come from the court of Robert the Bruce.
The brooch, possibly made in Scotland, belonged to the family of Bannatyne of Kames, a castle and estate on the east of the Island of Bute. Kept as a family heirloom, it was probably worn as a protective charm.