History of the Stewarts
| Historical Objects
If you are a Stewart Society Member please login above to view all of the items in this section. If you want general information on how to research your ancestors and some helpful links - please look in background information.
If you have a specific question you can contact our archivist.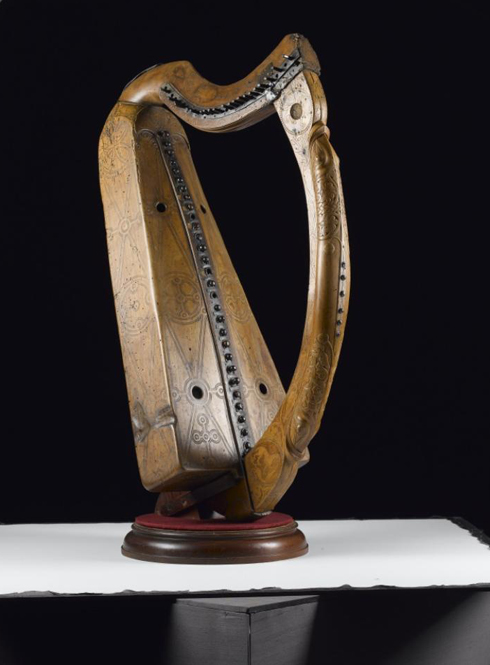 This harp was traditionally said to have been given by Mary, Queen of Scots to Beatrix Gardyne of Banchory, while on a hunting trip to Atholl, c 1563.
However new research has revealed that this association is more likely to be because the harp's forepillar originally had a gold coin with a portrait of Mary fixed to it. Beatrix Gardyne married John Robertson of Monzie sometime before 1564 and the coin may have been added then to a treasured family heirloom to emphasise the importance of this marriage
At 812mm in height, the Queen Mary harp is much smaller than a modern concert harp. Very few early harps survive and as such this harp is important evidence of what they looked like.