Online Shop
Shopping Basket
Your shopping basket is empty.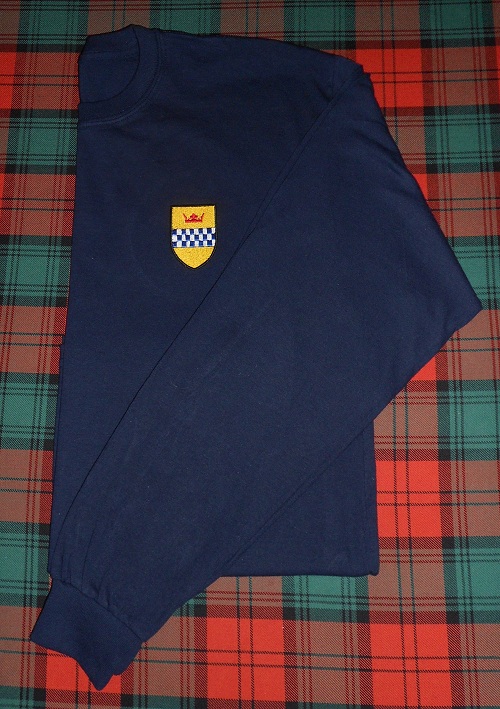 Large size only
if you would like more than one t-shirt please contact the Secretary directly as we will reduce the postage for multiple orders
Please note - we send second class in the UK. If you would prefer it to be sent first class or signed for please contact the Secretary.
Brexit has brought many changes to the way small organisations such as the Stewart Society operate between the UK and the EU. and worldwide This will result in customers paying local tax and duty charges when the parcel arrives. Our products have always been fantastic value and even after this will continue to be. We are still shipping to the EU, and elsewhere we will continue to keep prices as low as possible, we are grateful for your continued support during this time.
The EU has changed its regulations from 1st July 2021, bringing more, smaller purchases within their VAT regulations and making them subject to charges.
The effect of this is that buyers of UK goods may now have to pay VAT, Customs duties and a handling charge imposed by the buyer's country's postal service. Previously, none of these charges would have been applicable. Goods passing through the buyer's country's Customs in this way may also be delivered more slowly. Buyers should be aware that their own country may well charge them VAT, Customs duties and a handling fee from now on for small purchases.
£ 10.00
UK postage: £ 3.10
Overseas postage: £ 3.25