Online Shop
Shopping Basket
Your shopping basket is empty.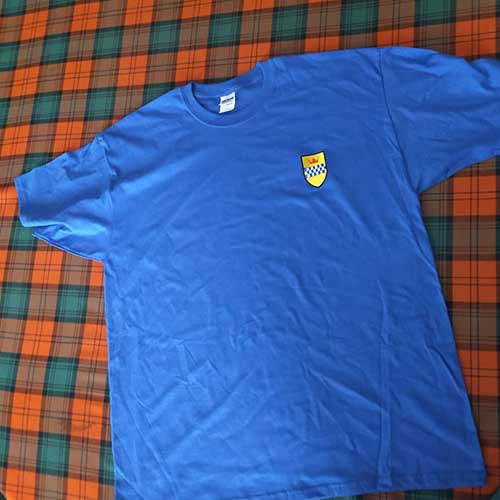 short sleeved blue t-shirt
short sleeved ´Stewart´ T-shirt
available in L or XL
Please note - we send second class in the UK. If you would prefer it to be sent first class or signed for please contact the Secretary.
Brexit has brought many changes to the way small organisations such as the Stewart Society operate between the UK and the EU. and worldwide. This will result in customers paying local tax and duty charges when the parcel arrives. Our products have always been fantastic value and even after this will continue to be. We are still shipping to the EU, and elsewhere we will continue to keep prices as low as possible, we are grateful for your continued support during this time.
£ 15.00
UK postage: £ 3.10
Overseas postage: £ 8.25