Genetic Genealogy Trees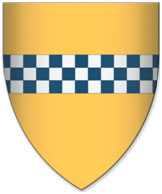 Walter Stewart
6th High Steward of Scotland
b ca 1296
d 1327

Robert II
King of Scots
b 1316
d 1390

Robert Stewart
1st Duke of Albany
b ca 1340
d 1420

Murdoch Stewart
2nd Duke of Albany
b 1362
d 1425

Walter Stewart
Master of Fife
d 1425

Walter Stewart
of Morphie
b bef 1425
d bef 1488

Alexander Stewart
d 1489

Andrew Stewart
1st Lord Avandale
d 1513

Andrew Stewart
1st Lord Stewart of Ochiltree
d 1548

Andrew Stewart
2nd Lord Stewart of Ochiltree
b aft 1521
d 1602

Andrew Stewart
Master of Ochiltree
d bef 1578

Andrew Stewart
3rd Lord Stewart of Ochiltree
1st Baron Castle Stuart
b ca 1560
d 1629

Col. Robert Stewart
d 1662

Robert Stewart
6th Baron Castle Stuart
d 1686

Andrew Stewart
7th Baron Castle Stuart
b ca 1672
d 1715

Robert Stewart
8th Baron Castle Stuart
b 1700
d 1742

Andrew Stewart
1st Earl Castle Stewart
b 1725
d 1809

Robert Stewart
2nd Earl Castle Stewart
b 1784
d 1854

Rev. Andrew Stuart
b 1812
d 1889

Andrew Stuart
6th Earl Castle Stewart
b 1841
d 1921

Arthur Stuart
7th Earl Castle Stewart
b 1889
d 1961

Arthur Stuart
8th Earl Castle Stewart
b 1928




William Thompson
b 1739
d 1813 Liverpool

William Thompson
b 1772
d aft 1836

William Knight Thompson
b 1807
d 1847

Rev. William Oswell Thompson
b 1838
d 1911

Algernon Alfred C Thompson
b 1878
d 1945

Gerald Algernon Thompson
b 1904
d 1992

James Michael Hoey Thompson
b 1933

Paul John Thompson
b 1959

What do the results mean? - Paul Thompson was surprised and delighted to learn that he was a descendant of Walter Stewart, 6th High Steward of Scotland who fought at Bannockburn. His earliest documented ancestor William Thompson, born circa 1739, died in Liverpool in 1813. Paul took a 111 marker test and joined the Stewart DNA Project.
Paul's DNA markers indicated that his Thompson surname had been adopted as he clearly matched many hundreds of Stewarts. Paul and the Earl of Castle Stewart also took an advanced test for SNP marker S781 which is carried by descendants of the Stewarts of Bonkyl. Their results both came back negative, which thus confirms their paternal ancestry is from the Albany Stewarts.
Lee MacDonald's earliest known ancestor was Ward McDonald born circa 1792 in Ireland. Ward emigrated to Halifax, Nova Scotia in 1816 and then moved onto New Brunswick in Canada where he was a merchant. Nothing is known about his parents or likely siblings. Lee took a 67 marker test with Family Tree DNA which hosts the Clan Donald DNA Project. The results of this test show he is a descendant of John,fifth son of Allan, 9th of Clanranald, and is also a close DNA match to Ranald A. MacDonald, Captain and Chief of Clanranald, both direct descendants of Angus Og of the Isles.
DNA testing for genealogy has conclusively revealed that Paul Thompson and Lee MacDonald are connected directly to individuals who participated in the Battle of Bannockburn despite having no documented ancestors before the mid eighteenth century.


John

Ward McDonald
b 1792
d 1843 New Brunswick, Canada

James McDonald

Farquhar McDonald
b 1875
d 1955

William John MacDonald
b 1905
d 1991

Lee Weldon MacDonald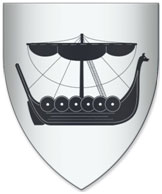 Angus 'Og' of the Isles

John Macdonald
Lord of the Isles
b ca 1326
d 1387

Reginald Macdonald
1st of Clanranald
d 1386

Allan Macdonald
2nd of Clanranald
d aft 1428

Ruari Macdonald
of Clanranald
d 1481

Allan Macdonald
of Clanranald


Alexander Macallan
Macdonald of Clanranald
d bef 1530

Ian Macalister
Macdonald
of Clanranald
d 1584

Allan Macdonald
9th of Clanranald
d 1593

Ranald Macdonald
1st of Benbecula
d 1636

Ranald 'Og' Macdonald
2nd of Benbecula
d 1679

Donald Macdonald
15th of Clanranald and
3rd of Benbecula
d 1730

Alexander 'Mor'
Macdonald
1st of Boisdale
b 1698
d 1768

Colin Macdonald
2nd of Boisdale
d 1800

Robert Macdonald
1st of Inchkenneth
and Gribune
b 1777
d 1856

Robert Macdonald
2nd of Inchkenneth
and Gribune
b 1802
d 1860

Charles Macdonald
4th of Inchkenneth
b 1837
d 1915

Kenneth Macdonald
5th of Inchkenneth
and 8th of Boisdale
b 1874
d 1938

Kenneth Macdonald
5th of Inchkenneth
and 8th of Boisdale
b 1874
d 1938