History of the Stewarts
| Castles and Buildings
If you are a Stewart Society Member please login above to view all of the items in this section. If you want general information on how to research your ancestors and some helpful links - please look in background information.
If you have a specific question you can contact our archivist.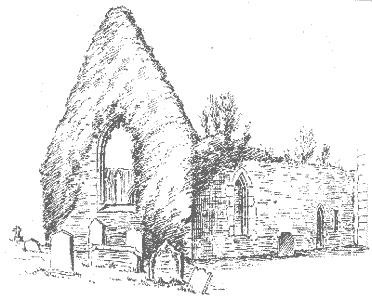 St Mary's Church, Rothesay
St Mary´s can be found half a mile south of the centre of Rothesay. Today it lies slightly detached from the south east corner of the United Church of Bute, built in 1795. What you find is actually the chancel of the original church. The parish church of Rothesay stands on the site of the Cathedral of the Isles. The church has a double dedication, to St Brioc, a 6th century Saint, and to the Virgin Mary. The nave was demolished in 1692 to make way for a Rothesay Parish Church: which was itself demolished to make way for the present church. After many roofless centuries, the chancel of St Mary´s has now been re-roofed to protect the remarkable interior from further erosion.
The interior of the chancel of St Mary´s Church is dominated by two Stewart tombs, one in its north wall, the other in its south.