History of the Stewarts
| Castles and Buildings
If you are a Stewart Society Member please login above to view all of the items in this section. If you want general information on how to research your ancestors and some helpful links - please look in background information.
If you have a specific question you can contact our archivist.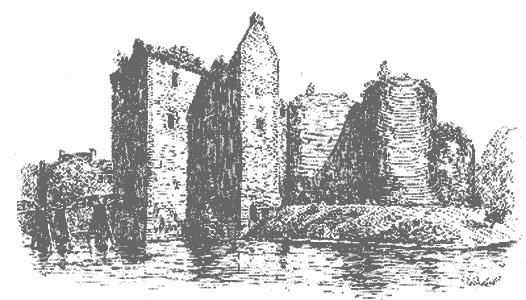 Rothesay Castle - Favourite castle of the Stewart Kings
Rothesay Castle is unique among Scottish castles, both for its early date and for its circular form.
The castle had a remarkable early history. It was built by Walter, 3rd High Steward (1204–41) as a bulwark against the Norwegians. The kings of Norway twice besieged and took it, in 1230 and 1263. The Stewarts took steps to prevent the castle falling into enemy hands ever again by adding four formidable projecting towers. But it was never again put to the test.

When David II died in 1371, the throne passed to his nephew, Robert Stewart, 7th High Steward. 'King Bob' – whose parents were Walter Stewart and King Robert's daughter Marjorie Bruce – became the first of the Stewart dynasty. Rothesay now became a royal castle. In the early 15th century, James IV and James V carried out substantial works, including the impressive gatehouse and St Michael's Chapel in the courtyard.

Later in its history, the Stewarts added the great gatehouse. In the 19th century, the Crichton Stuarts, Marquesses of Bute, restored the ruined castle to its present appearance.