History of the Stewarts
| Castles and Buildings
If you are a Stewart Society Member please login above to view all of the items in this section. If you want general information on how to research your ancestors and some helpful links - please look in background information.
If you have a specific question you can contact our archivist.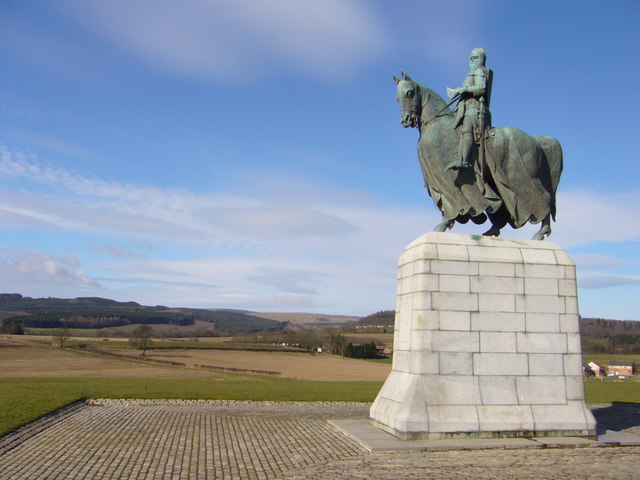 Bannockburn Memorial - Commemorating the Battle of Bannockburn
The site that now holds the Bannockburn memorial and visitor centre was originally presented to the National Trust for Scotland by the Bannockburn Preservation Committee in 1932 with further lands purchased in 1960 and 1965 for visitor access.

A modern monument now stands above the battle site where the Scots were believed to have camped the night before the battle. The monument consists of two hemi-circular walls facing each other to represent the opposing armies. Nearby stands the famous 1960s statue of Robert the Bruce by Pilkington Jackson.

In front of the monument is the visitor centre which was closed for demolition in 2012 to make way for a new design funded by the Scottish government and the heritage lottery fund, opening in 2014 to mark the 700th anniversary of the battle. The centre´s show piece is an interactive computerised board game of the battle.