History of the Stewarts
| Castles and Buildings
If you are a Stewart Society Member please login above to view all of the items in this section. If you want general information on how to research your ancestors and some helpful links - please look in background information.
If you have a specific question you can contact our archivist.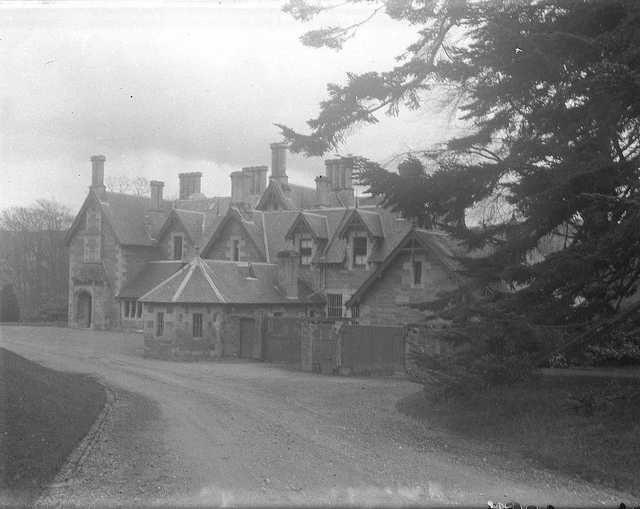 Killiechassie - Aberfeldy, Perthshire
Killiechassie Estate has existed for centuries, it means "the church of the steep face" which refers to a church which stood on the hill there.This was part of the earldom of Atholl and was then granted by Máel Coluim, Earl of Atholl, to Scone Abbey in the 12th century.

In the 17th century the estate was owned by members of Clan Murray who were the Dukes of Atholl. In 1727 the estate was owned by the Reverend Robert Stewart, who left money for a chapel to be built there. On his death in 1729 he was buried here, followed by his wife, Anne, a year later.

The Rev Robert Stewart was the younger son of James Stewart of Wester Clunie whose father was Alexander Stewart of Bonskeid who was in turn descended from the Wolf of Badenoch.
On 1st June 1706 Rev Robert Stewart purchased the estate of Killiechassie from John Stewart of Ballechin. In his will of 7th October 1727, Rev Robert directs his wife " to bestow the sum of 500 merks Scots money towards the building of the Chapell of Killiechassie". When he died in 1729, "his body was gently borne, shoulder high, by his parishioners to Killiechassie, a distance of twenty-four miles, and interred in the chapel there".

According to legend, Bonnie Prince Charlie was reputed to have sheltered in a sycamore tree here on his retreat to Inverness during the Jacobite Uprising in 1746.

In 1865 the older house was replaced with a new one.

IN 2001 author J. K. Rowling bought the estate as a retreat from press and public intrusion.