History of the Stewarts
| Castles and Buildings
If you are a Stewart Society Member please login above to view all of the items in this section. If you want general information on how to research your ancestors and some helpful links - please look in background information.
If you have a specific question you can contact our archivist.
Balgonie Castle - Markinch, Fife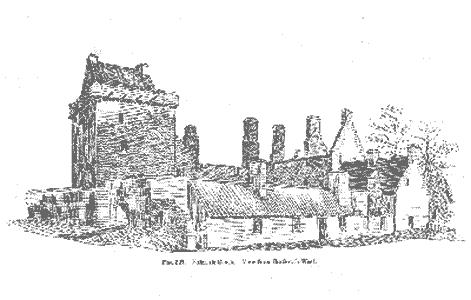 Visited by James IV and Mary, Queen of Scots
Built in 1360 by Sir Thomas Sibbald, Lord Treasurer of Scotland, the castle then belonged to the de Lundin family and the Leslies, Earls of Leven. The 1st Earl was Lord General of the Scottish Army in the 17th century (1638-c.1651) and the 3rd Earl, who added the latest wing of the castle in 1702, founded the King´s Own Scottish Borderers in 1689 and was the founding Governor of the Bank of Scotland.
The castle was visited by James IV on 20 August 1496 and by Mary, Queen of Scots, in 1565. Rob Roy MacGregor is said to have garrisoned Balgonie with 200 Jacobite soldiers holding 20 Hanoverian prisoners in January 1716.
It is now run by Stuart Morris of Balgonie, yr., (a member of Council of the Stewart Society) who, together with his father, is triumphantly restoring the fabric from a near ruin to something like its former glory. They make the 14th-century Chapel available for weddings and the Great Hall can be used for wedding feasts, banquets and other social functions. For details, contact: The Laird of Balgonie, Balgonie Castle, MARKINCH, Fife, KY7 6HQ Tel: 01592-750119