History of the Stewarts
| Castles and Buildings
If you are a Stewart Society Member please login above to view all of the items in this section. If you want general information on how to research your ancestors and some helpful links - please look in background information.
If you have a specific question you can contact our archivist.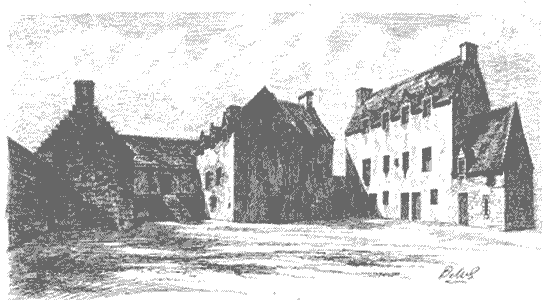 Culross Palace - Fife (was Perthshire)
Located in the town of its namesake Culross Palace was constructed between 1597 and 1611 by Sir George Bruce the Laird of Carnock a successful merchant who dealt with Coal and salt production in the Low Countries and Sweden.

Many of the materials used in the construction of the Palace were obtained by Bruce during his foreign trading such as Baltic pine, red pantiles and Dutch floor tiles. Today the palace is in possession of the National Trust for Scotland who have restored a model 17th century garden.

The palace was never a royal residence, but it was visited by James VI in 1617 during his only visit to Scotland after the union of the crowns with England in 1603.