History of the Stewarts
| Castles and Buildings
If you are a Stewart Society Member please login above to view all of the items in this section. If you want general information on how to research your ancestors and some helpful links - please look in background information.
If you have a specific question you can contact our archivist.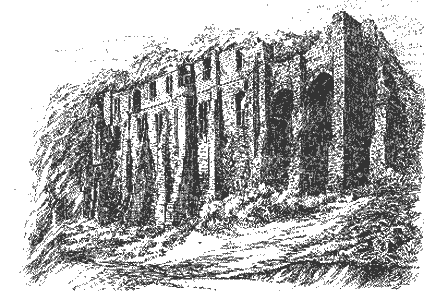 Dunfermline Palace - Dunfermline, Fife
Dunfermline Palace is attached to Dunfermline Abbey and is located between the Abbey and a deep gorge. The first documented history of royal residence dates from the 11th century during the reign of Malcolm III who made the city his capital. James I of Scotland was born in the palace and much later so too was Charles I, the last monarch to be born in Scotland.

The current building is closest to the building developed by James IV during a re-fabrication around 1500 and throughout the 16th century the palace was regularly visited by Scotland's monarchs and royal family. In 1589 James VI gave the palace as a wedding present to Anne of Denmark. After 1603 with the royal court moving to London the palace was no longer regularly visited, the last monarch to occupy it being Charles II just before the Battle of Pitreavie. During the Cromwellian occupation of Scotland the building was abandoned and by 1708 it had been unroofed. All that remains of the palace today is the kitchen, its cellars, and the impressive south wall with a commanding prospect over the Firth of Forth to the south.